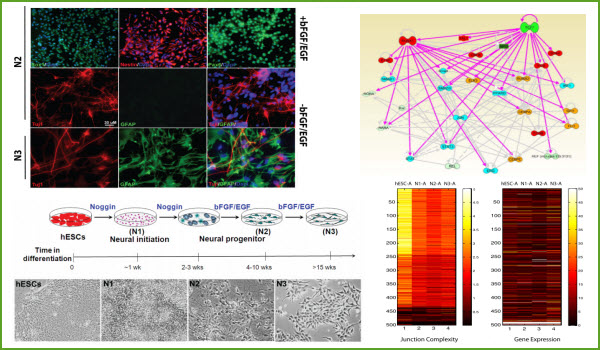 Welcome to the Jiaqian Wu Lab. We use interdisciplinary approaches including molecular biology, genetics, genomics, proteomics and bioinformatics to study gene expression and transcriptional regulation in stem cells and the nervous system. You can learn more about who we are and what we do if you are interested.
Lab News
Dr. Darabi and Dr. Wu received NIH R21 award
Drs. Dessauer and Walters received NINDS R01 award. Jiaqian is the co-investigator
Drs. Ribelayga and Wu received UT System Seed Grant as co-PIs
Dr. Wu received R01 award from NIH/NINDS
Drs. Ribelayga and Wu received UTHSC Brain Initiative fund as co-PIs
Paper published on the Journal of Neuroscience- An RNA-Seq transcriptome and splicing database of neurons, glia and vascular cells of the cerebral cortex
Received grant award from Mission Connect -a program of TIRR Foundation
Published acute spinal cord injury paper on Plos One
Received the Senator Lloyd & B.A. Bentsen Stroke Grant Award
July 30, 2011
WebSite created!